IT Solutions for the Public and Private Sectors
The JDM Group's clients run the gamut of commercial, governmental and educational operations. Our service area encompasses New Jersey, eastern Pennsylvania, and the greater New York and Philadelphia metropolitan areas.
In the private sector we support a wide array of professional offices in the healthcare, legal and finance arenas, as well as several regional suppliers to the building trade – names you would know.
Active with municipal governments and police departments in our area, we are proud that although mayors have come and gone, we are still in place with one of our first clients, a small municipality near our offices in Northwestern New Jersey.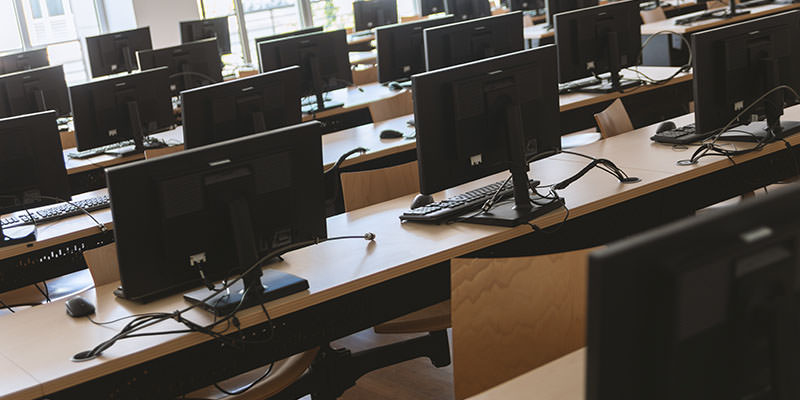 The challenges and opportunities for educational technology are substantial. School districts faced with shrinking budgets, aging infrastructure and limited staff have turned to The JDM Group to guide them into a future that they can afford. As an E-Rate Registered Service Provider participating in competitive bidding for school infrastructure development and internet access projects, we have been able to leverage some of the billions of federal dollars that are available through this national program.
Further, we have been able to combine those incentives with lucrative discounts from our partners, who aggressively seek out their share of the market that this federal program stimulates; the net result is that we have helped deliver high-speed internet to thousands of students at a price their schools can afford. That makes everyone feel good. Through this process we have come to know and understand the educational environment, and The JDM Group has developed contractual relationships with many school districts – either as a supplement to existing staff or as a complete solution. It is a fact that we can bring a higher level of service at a lower cost to the standalone school district.
It will be well worth the effort, and we'll do most of the paperwork!
Just give us a call at 908-454-5063 or contact us for a free consultation and a quote.